Domicile One Marketing Commitment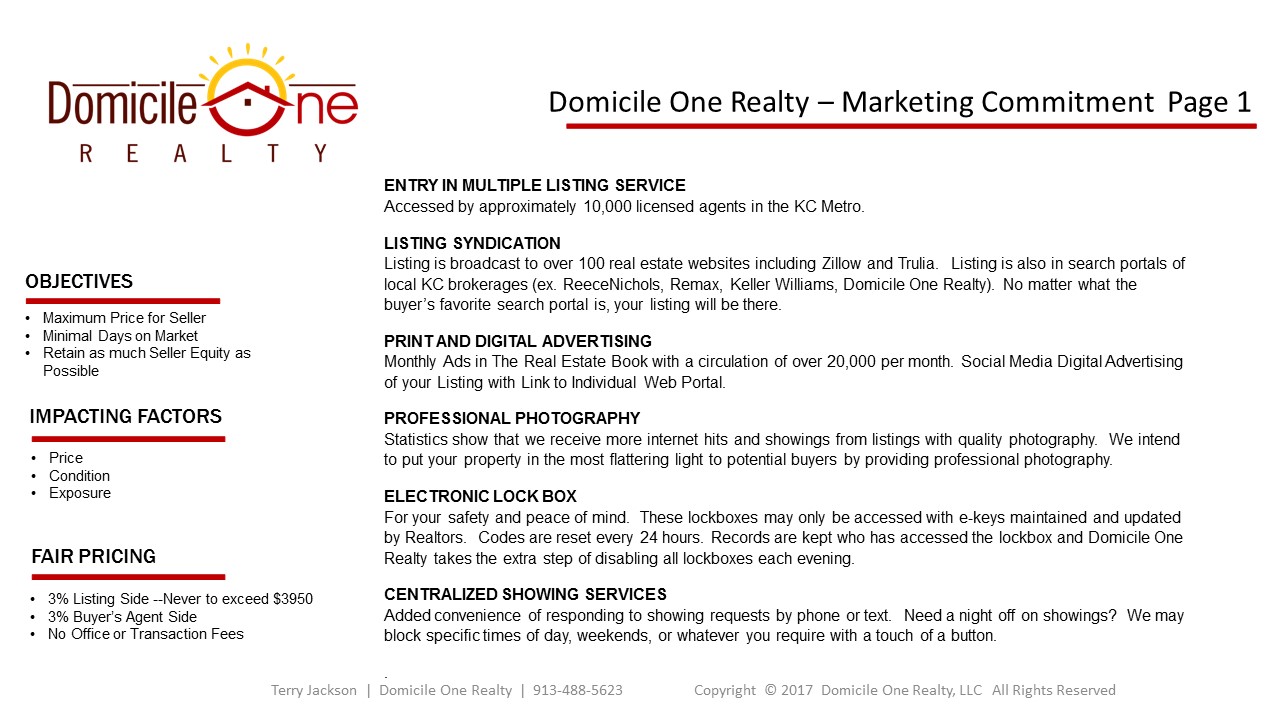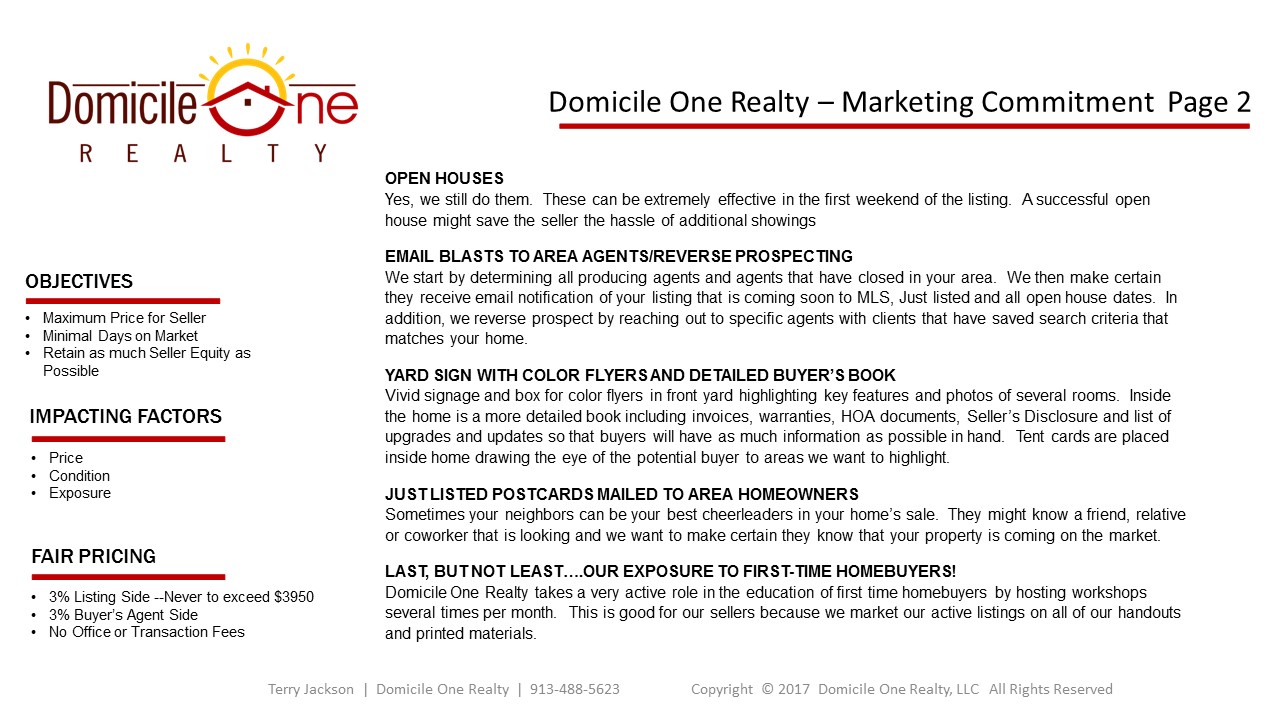 Thanks so much for visiting our site and hope you see that we offer a robust marketing effort to each of our seller clients.
Oftentimes, potential clients feel that they will not be able to enjoy professional, full-service representation at our listing prices, but we want you to see that this is not the case.
If you are ready for us to come take a look at your property to discuss your plans, please give us a ring. If you have any questions about what you've seen, please let us know and we'd be happy to speak with you.