2017 Year End Housing Report by County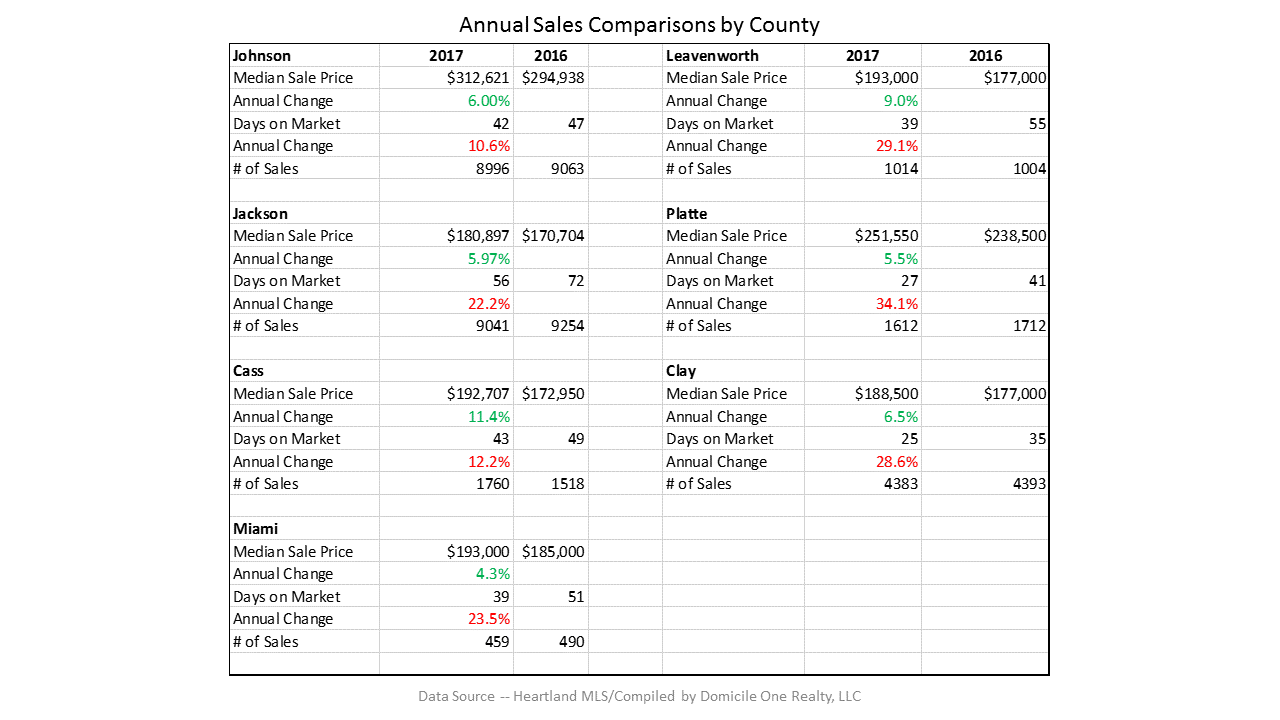 In all 7 counties compiled, the median sale price increased in 2017 over the same period last year and the days on market decreased.
Low inventories continue to drive up sale prices and lower days on the market in the entire KC Metro.
I have a breakdown of cities in Johnson and Jackson counties if you'd like to see your specific area.